The Greater Bridgeport Symphony has been a cornerstone of the cultural community in and around Bridgeport since its inception as a WPA Arts Program Project in 1934. After the war, it was formally organized and funded by the large industries and businesses that once dominated Bridgeport. Through its illustrious Music Directors — Daniel Saidenburg, Jonel Perlea, Jose Iturbi, Gustav Meier (for 42 seasons) and Eric Jacobsen (the past 9 seasons)– GBS has established a high standard for orchestral music in the region, and is a growing force for music education in Bridgeport's schools. The GBS is a professional orchestra that typically presents five mainstage concerts each season, in addition to chamber music. The orchestra's recent projects include "Blue as the Turquoise Night," an album in collaboration with members of the Silkroad Ensemble, video projects with Colin Jacobsen and Simone Porter, and concert performances with world-class artists including Gil Shaham and Yuja Wang. GBS presents educational programming in the Bridgeport Public Schools and offers a variety of grant and donor-funded music education programs for students of all ages. During the pandemic, GBS presented live outdoor concerts, as well as a full-orchestra virtual season in 2020-21, returning to a full season of in-person, indoor concerts in late 2021. Professional staff includes a full time Executive Director, as well as part-time Personnel Manager, Operations Manager, Librarian, Public Relations Manager, and Bookkeeper. GBS looks to a future of even greater immersion in the diverse community we call home, presenting the best of the classics with new music, enhancing the Greater Bridgeport region as a flourishing cultural center in Connecticut.
About the Greater Bridgeport Area
The city of Bridgeport, rich in diversity and recently profiled as a rising star in The New York Times and on The Today Show, is located in Fairfield County in southwestern Connecticut, an affluent, educated, cosmopolitan region conveniently located a little more than an hour from New York City, an hour and a half from Providence, and two hours from Boston. In addition to ease of access to these three cities, a variety of enjoyable day and overnight trips are possible to locations including Mystic Seaport, Tanglewood, the Berkshires, and others.
In addition to an array of beaches on Long Island Sound, there are many performing arts venues, the Barnum Museum, Beardsley Zoo, and Seaside Park, designed by Frederick Law Olmstead, designer of Central Park in New York City. Three universities and a community college add to the cultural and educational landscape of the city and region. The area is easily reached by regular commuter rail service from New York City, as well as by I-95 and the Merritt Parkway, in addition to hourly ferry service between Bridgeport and Long Island.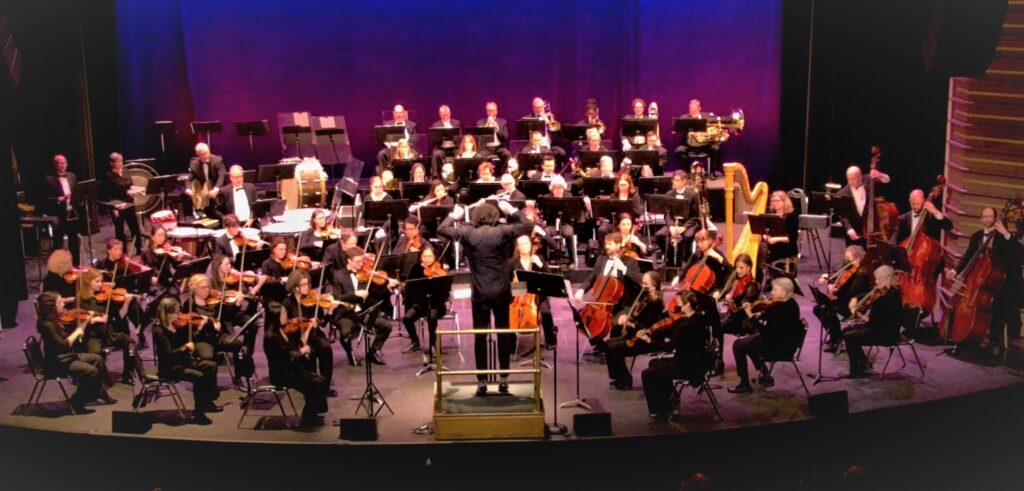 Our previous season, themed "Turn, Turn, Turn" began with fireworks on September 10 at The Klein, as Eric Jacobsen thrilled the audience with Dvorak's 8th Symphony and an incredible performance of Rachmaninoff's seldom-heard Piano Concerto #4.  The three concerts that followed (November 12, December 17 and March 18) showcased the talents of three exceptional Music Director candidates.  The season finale on April 8, 2023 was Eric's final concert as Music Director after nine extraordinary seasons, and it was a night to remember as we bid a fond farewell to our Maestro Eric Jacobsen.   
Of all our goals, inspiration and education are paramount.
Music inspires, and great music inspires greatly. The music we perform is history, whether it is a 250-year-old Mozart Symphony or a piece written in this decade by a young African-American woman. This history, through music, can teach as few other media can.
GBS provides a positive impact on our community's youth.
The symphony continues to be a significant presence in the educational community of our region. Through special programs, mentorships and in-school concerts, GBS has touched the lives of countless students with the wonders of Classical music. We've brought musicians into classrooms, and the entire orchestra into all three high schools for educational presentations. The world-famous violinist Gil Shaham was our soloist at Central High School in 2019. Our competitions have brought out the best in youth and composer talent over the years.
GBS has served the Greater Bridgeport community with exceptional cultural arts experiences for three-quarters of a century, but never so ardently as in the past several years. Even during the Pandemic, we continued to serve our community, providing much-needed live entertainment, safely, in outdoor venues, as well as a full virtual season for our subscribers. The Pandemic created opportunities for the orchestra to pivot and become flexible and expand into new realms creating a resource for educational concert videos for use in Bridgeport music classes.
Musicians-to-Go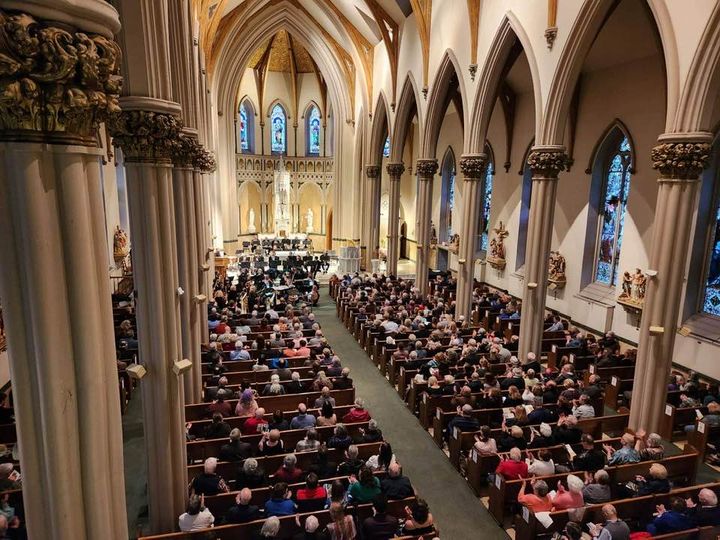 GBS' Musicians-to-Go program can provide the perfect musical enhancement for your next special event. A string quartet, woodwind quintet, chamber orchestra or perhaps our full GBS orchestra, are all available to perform at your corporate event or special gathering. Please email phyllis@gbs.org or call our office for details. 203-576-0263.
We hope to see you all at The Klein again – soon!