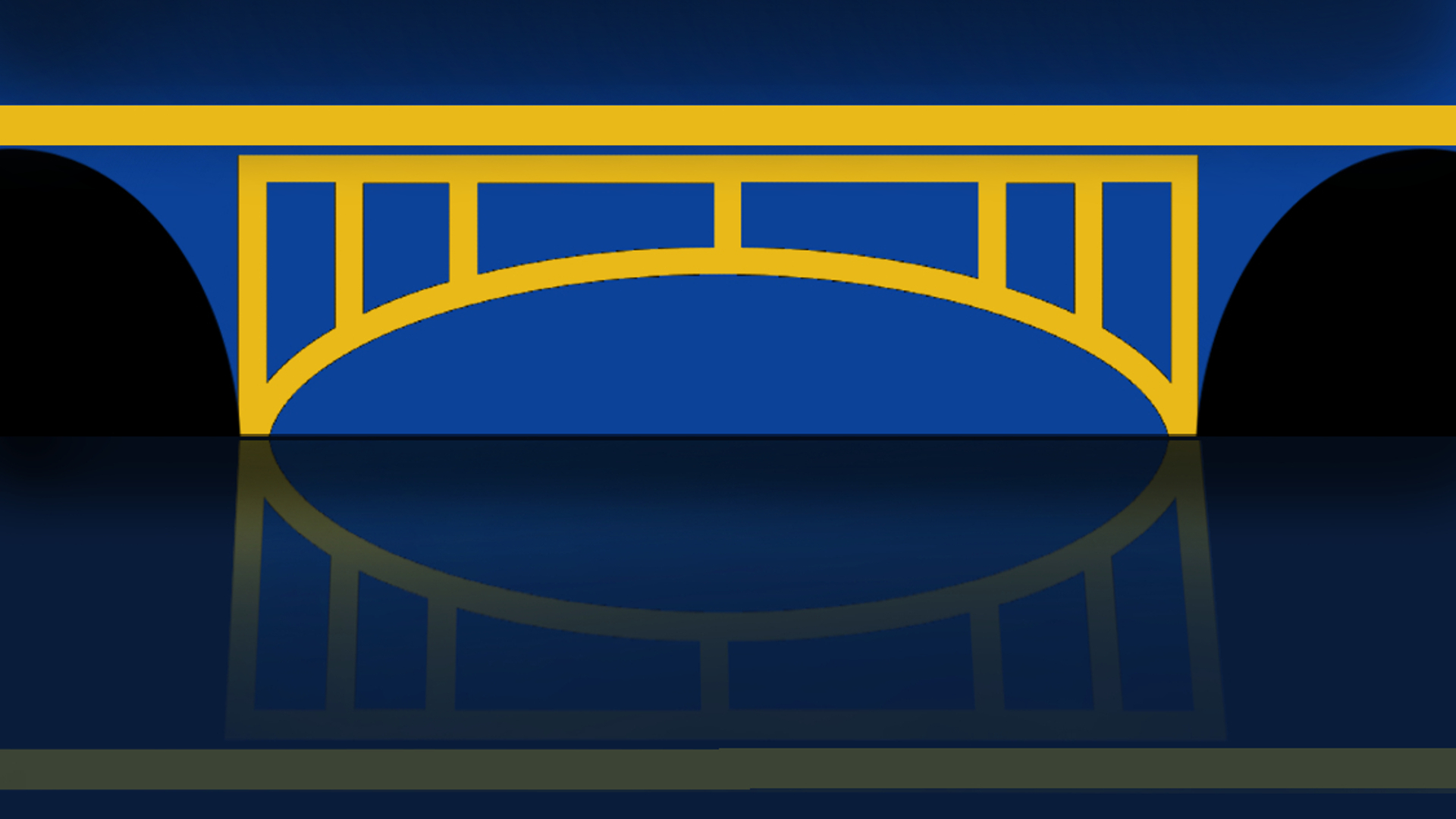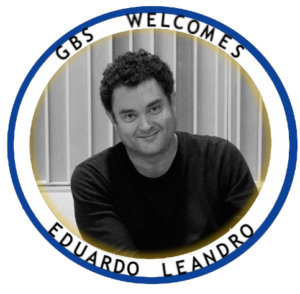 Building Bridges
Welcome Eduardo Leandro
GBS is proud to announce that Eduardo Leandro will lead the orchestra in our five season concerts in 2023-24 as our Principal Guest Conductor. Next season's theme is BUILDING BRIDGES: bridges between the many cultures in our community, bridges between classical and new music, and a bridge from our nine amazing seasons with Eric Jacobson into our bright future.
Welcome to the GBS UP BEAT: Articles, News and Insights by Phyllis A.S. Boros. In these periodic updates, Phyllis will offer everything from behind-the-scenes tidbits to what you can expect at coming concerts.
Be sure to subscribe to our newsletter to receive updates when Phyllis releases a new article! Plus, share with your friends. It's a great free way to support GBS and help build our audience.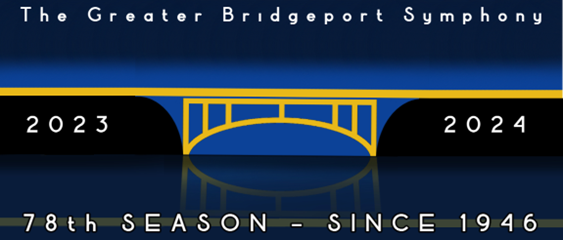 Posted on September 24, 2023
78th Anniversary Season
As the Greater Bridgeport Symphony approaches its 78th anniversary season, it strives to recover from the devastating effects of the Covid-19 shut-down with a renewed sense of purpose, a new executive director and a new guest conductor.
"As Bridgeport goes, so goes the Greater Bridgeport Symphony." For decades that has been the mantra in area music circles. The orchestra, it seems, continues to ride the same roller-coaster that has carried the city though bleak times as well as periods of regional economic success.
For the 2023-24 season, which opens Oct. 14 at Bridgeport's Klein Memorial Auditorium, the all-professional orchestra is in high spirits, believing that it will soon re-capture its momentum as one of the state's leading arts organizations. In part because Bridgeport's reputation continues to improve while the GBS is entering a new era with Brazilian Eduardo Leandro as principal guest conductor.
Covid-19
Executive Director Phyllis Rhodes Cortese notes that many state arts organizations, — orchestras, opera and dance companies, theaters and presenting venues — were forced to suspend their seasons during the height of the Covid-19 pandemic because of state guidelines. Some did not survive. But Bridgeport's "community gem" persevered, presenting a season of watch-at-home web concerts during 2020-21, with tickets sold at a discount. Remarkably, it also presented an outdoor 2020 summer pops concert — in honor of longtime GBS benefactor Doris Harrington — at a Trumbull park with "pods" of friends and family sitting together in assigned seats — all wearing masks. Local philanthropists, corporations and individual small donors are helping with the rebuilding, she adds.
No doubt helping the symphony in its effort to grow is the public's renewed desire to be out and about post-pandemic, says Cortese, who from 2008-22 served as the executive director of the former state-owned Charles Ives performing arts center in Danbury, shuttered by the pandemic.
In the early 1990s, when the city and symphony were struggling, the late GBS Maestro Gustav Meier repeatedly observed that audiences had traded attending live orchestral concerts for "cocooning" at home with their sophisticated sound systems, electronic games and home theaters. Meier opined that the situation would eventually change when music-lovers tired of being home-bound and came to realize that few musical experiences can top a live performance. True, then and now.
Orchestra memories
Bolstered by a growing economy, many post-World War II Americans were eager to spend money on new or better homes, furnishings and autos and on having fun — dining out, nightclub entertainment, theater-going and concerts.
In the pages of the Bridgeport Post, Sunday Post and morning Telegram, news stories often accompanied by several photos would reflect the excitement and glamor of concert nights — men in suits and tuxedos and women in cocktail dresses and gowns.
Audiences came in this boom era to hear magnificent orchestral music from various periods — in particular classical, romantic and modern. Composers such as Brahms and Mozart, Tchaikovsky and Gershwin come to mind. And they also came to be part of a community celebration.
Leandro, who also enjoys successful careers as a solo percussionist and educator, says he is committed to turning concerts into gala events during his one-season commitment to the GBS (while the orchestra continues its international search for a permanent conductor following the nine-season reign of Eric Jacobsen). Leandro will conduct all five concerts.
In a recent interview, Leandro said in many cultures, orchestra halls are considered as community centers, "a place where you can feel welcome, a place for everyone who wants to hear great music without feeling intimidated."
To that end, the theme of the coming season is "Building Bridges" among various community segments.
Long line of greats
Leandro follows in a line of distinguished conductors to helm the GBS. Owing to its proximity to the Yale University graduate music school and the New York metro area, the GBS has always been able to draw from a highly talented pool of musicians and conductors.
On the podium for the first concert in February 1947 was Canadian-born Daniel Saidenberg, who would go on to open a Manhattan art gallery and serve as Pablo Picasso's American representative. He was followed by Jonel Perlea (1955-65), who had conducted the Bucharest (Romania) Opera, Milan's La Scala and New York's Metropolitan Opera. Jose Iturbi — pianist, conductor and MGM film star — was on the podium until 1972, followed by Meier.
The Swiss-born Meier, considered among the best conducting teachers in the United States, was music director/conductor for more than 40 years, creating a legion of devoted followers. Jacobsen, who was named music director in 2014 and served through April, now wears many hats, including as music director of the Orlando Philharmonic and the Virginia Symphony Orchestra.
Phyllis A.S. Boros is a feature writer, who previously was the award-winning senior entertainment/arts reporter for Hearst Media/Connecticut.
Worldly, multi-lingual and multi-talented Eduardo Leandro is spurred by his many passions — music and aviation chief among them.
This 52-year-old Brazilian-born musician speaks five languages fluently: Portuguese, Spanish, French, English and Dutch — and three more (including Korean) conversationally. He has homes in New York City and at an environmentally aware "green" community outside of Gettysburg, Pa. He is regularly found at concert, conference and lecture halls throughout Europe, Asia, Latin America, Canada and the United States as a conductor and percussionist.
Getting from point "A" to point "B," especially in North America, is usually done with ease — a la James Bond — as he pilots his own single engine, four-seat Mooney whenever practicable.
Play a Part
Help The Greater Bridgeport Symphony usher in a new era of music guaranteed to move, excite and engage. Join us in person for Concerts at The Klein or special events in the Great Bridgeport area and help ensure that future generations will be able to experience live music for decades to come.