How You Can Help
Become a Subscriber
Never miss a concert! Save on performances, lock in preferred seats, and support our musicians with your presence.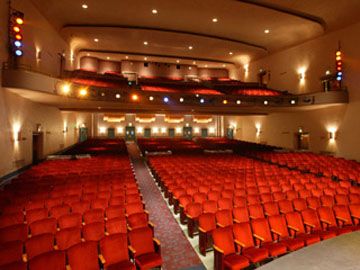 5-Concerts Gold Subscription – for sale until the first concert of the season. These Gold Subscriptions offer our greatest value for ticket prices – four tickets for the price of five single tickets. In addition, Gold Subscribers receive one seat voucher for each subscription seat that can be redeemed at any season concert.
3-Concert Silver Subscription – For sale until the December concert, Silver Subscriptions offer a 20% discount from the cost of single tickets and can be configured to include any three of the five season concerts.
Renewal subscriptions – GBS automatically saves your subscription seats for new seasons until the start of the next season.
To purchase subscriptions, call the GBS office at 203-576-0263 or email Mark Halstead at Mark@gbs.org.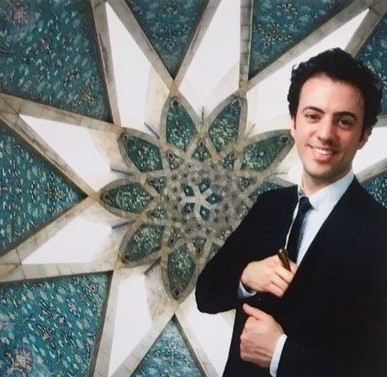 The Eric Jacobsen Fund for Musical Excellence
Music Director Emeritus
This new fund honors our former Maestro Eric Jacobsen who served as GBS Music Director for nine seasons. Fans as well as local businesses and community-minded individuals may contribute to support the progression and sustainability of the GBS Orchestra. Funds will be used to enhance the musical experience GBS provides our community, enriching the lives of our friends and neighbors. Donations may be made in honor of a friend or loved one. Has someone made your life better through music? A donation in their honor is a gift that will keep on giving. Please consider making a donation, or better yet, an annual pledge. Your gift will benefit thousands in our community, of all ages, for years to come.
The Gustav Meier Memorial Fund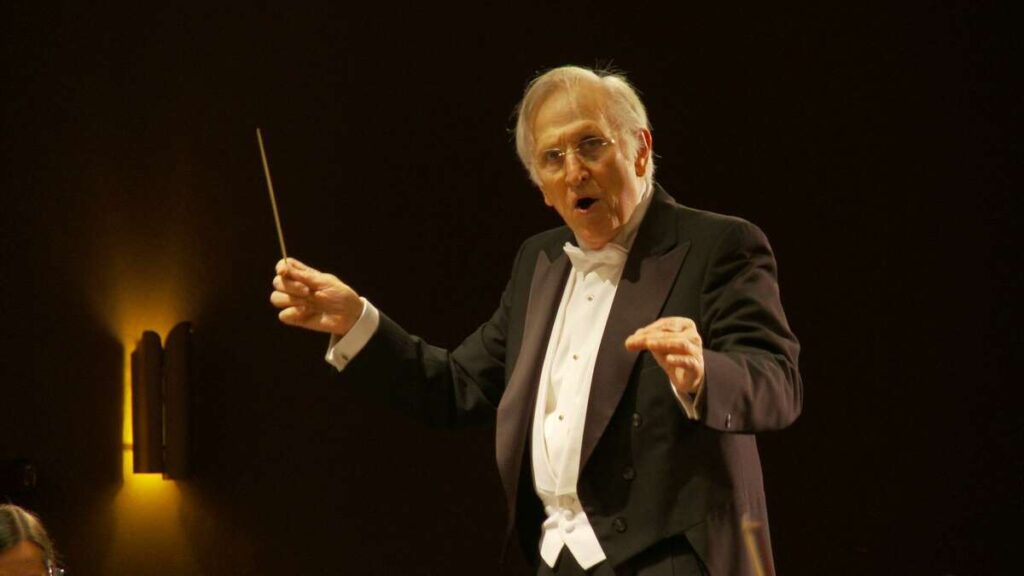 Established at the request of Maestro Meier's family, this fund will help to perpetuate our late Music Director's legacy of arts and culture in Bridgeport by directly supporting GBS.
The Susan Flemming Memorial Fund
Longtime GBS subscriber and supporter Susan Flemming, a tireless worker on committees and events, passed away on July 14, 2019. She was married for over 50 years to GBS former Treasurer Robert Flemming. Sue's family has graciously asked that donations be made in her honor to GBS.
The Cynthia Scudder Memorial Fund
This campaign was established by the family of longtime subscriber and supporter, Mrs. Cynthia Scudder, who passed away on July 6, 2019. Mrs. Scudder was a passionate lover of great music and a valued supporter of GBS for many years.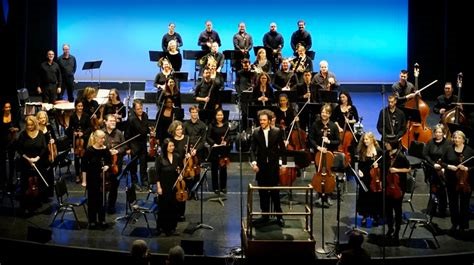 Your Gift to the
Greater Bridgeport Symphony is a
Gift to the Community
Annual Fund
Many people are surprised to learn that ticket sales do not pay for the full cost of a concert. Even with a full house, ticket sales cover less than 40% of the costs. We depend on the generosity of our patrons, supporters, and local businesses to fulfill our mission to celebrate, educate, inspire, and provide excellence in musical programming in the Greater Bridgeport community.
GBS Is About More Than Concerts
Our five main stage concerts each season are perhaps the most visible sign of our presence in the Greater Bridgeport community. However, an essential part of our mission is EDUCATION. Music has the power to teach – not just children, but everyone. Your support helps us fulfill our commitment to the community and this vital part of our mission.
To mail in a donation, please send a check to:
Greater Bridgeport Symphony
2385 Park Ave.
Bridgeport, CT 06604
or donate securely online
Individual Donor Levels
Angel $7,500 and Up
Benefactor $5,000—$7,499
Conductor's Circle $2,500—$4,999
Music Sponsor $1,000—$2,499
Patron $500-$999
Supporter $250—$499
Associate $100—$249
Contributor Up To $99
All donations are recognized in GBS Program Journals for 18 months after receiving your gifts. Thus, some donations roll over from one season to the next. All donations are tax-deductible to the extent allowed by law. Consult your tax advisor.
Any donation in excess of $1,000 may be made in memory or in honor of someone, and will be listed in the Program Journals with the names of the donor and honoree.
Call our office for information about making donations via appreciated stock transfers or individual retirement accounts (IRAs). Qualified Charitable Distributions (QCDs) from IRAs are an excellent way to maximize the value of the contribution to both GBS and the donor.
Sponsorship Opportunities
& Advertising Rates
Invest in the Arts & Your Community
Grow your business with this prestigious cultural arts organization. GBS connects our audience with your business for the entire year. We provide high volume internet views for your brand through social media and weekly e-blast newsletters.
What better way to show your involvement in the community than by supporting one of Bridgeport's major cultural assets? You'll be noticed by a broad audience that includes B2B community leaders and benefactors, and your company will be associated with exceptional cultural and educational programs that benefit Bridgeport youth.
Enjoy many sponsorship benefits including opportunities to cultivate and entertain clients with complimentary concert tickets, invitations to special GBS Backstage VIP events, company brand visibility on digital screens pre-concert and during intermission and in The Klein lobby at GBS concerts, full color ad in our Season Program Journals and more. (benefits vary with sponsorship tiers)
Program Journal Advertising
GBS distributes a full-color Concert Program Journal for all five of our season's main stage concerts each year, packed full of interesting information. Your color ad will be positioned alongside content GBS fans and your future clients want to read. Program Journals will also be online so visitors to our website will see your ad beyond this season and beyond the concert hall for more impactful impressions.
Planned Giving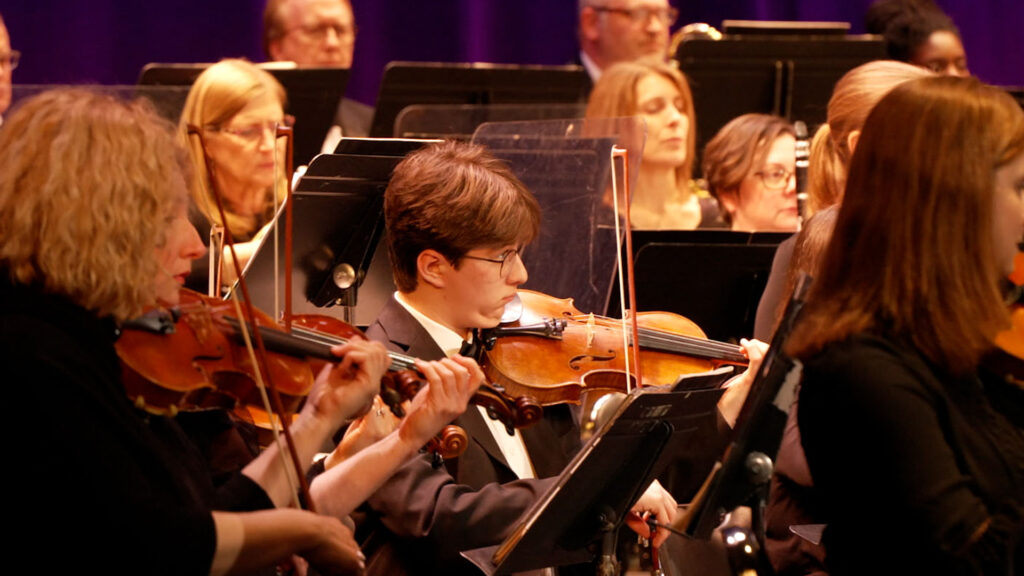 ​Leave A Legacy
As you make beautiful memories at the concerts you have enjoyed with GBS, you may consider how you can help ensure the orchestra delights audiences and provides music education opportunities for Bridgeport youth for seasons to come. Planned giving opportunities can allow you to make more of a difference than you may have thought possible. Here are a few giving options to consider:
▶ Bequest: Name GBS in your will or trust.
▶ Charitable Gift Annuity: Make a gift that pays you income for life.
▶ IRA Qualified Charitable Distribution: Give directly from your IRA if you are 70 or older.
▶ Beneficiary Designation: Name GBS as a beneficiary of your retirement accounts, bank and brokerage accounts, or paid-up life insurance policies.
For more information please contact: Phyllis Cortese, Executive Director at 203-576-0263 or Phyllis@gbs.org